How does one learn to write? What is included in the "learning process" of writing? Where does your understanding of the "learning process" of writing come from and how might this differ from your peers' understandings and the origins of those understandings?

Learning to write is not a simple process. The use of well-structured sentences without grammatical, punctuation or spelling errors is not sufficient. There are multiple elements that a writer should consider: diction, cohesion, coherence, the purpose, and the audience. The learning process of writing might include all four skills (reading, listening, speaking, writing) depending on the learning goals. A kid, for instance, learns the native language differently than an adult who learns to write business emails in a foreign language.

There are many ways to learn how to write. Formal learning, in a school or with a tutor and informal learning, when someone writes, for example, a note without having the intention to learn how to write, but then he/she reads it, detects a mistake and corrects it. There is also explicit instruction when a teacher explains various writing strategies and implicit instruction when a native speaker chats with a foreign language speaker who improves his writing by noticing how his interlocutor uses the language. In any case, a positive attitude, the intention to learn, a skilled instructor, a motivating environment and prior knowledge can have a tremendous impact on the learning process and results.

My understanding of the learning process of writing comes from my personal experience as a lifelong learner, from my professional background as a foreign language instructor and my academic experience as a Graduate student. Influenced by all of the above, I might present how I perceive learning to write in a more expository manner, while some of my peers with different personal, professional and academic background may use a more personal or narrative way to express their viewpoint. However, this variation in our understandings and their origins is what helps us practice openness, reflect on what we already know, evaluate it and perhaps enrich it, leading to successful learning.

As our English Composition course proceeds, we become more familiar with the desired outcomes. We are expected to apply Rhetorical Knowledge, Critical Thinking and Reading, as well as to employ Composing Processes and Habits of Mind in various writing contexts, as described in the

WPA Outcomes for First Year Composition

and

The Framework for Success in Postsecondary Writing

.

Although I consider myself a technology enthusiast and I feel comfortable using it, I was surprised by the importance of the use of digital technologies in this course, and I am glad that we are going to learn how to use various digital media and modalities in our writing processes. An example of the significance of the proper use of technology for our audience is the accessibility issues that we have to consider when we create digital content. Helping our readers reach easily our work demonstrates our interest and respect.

The learning outcomes of the course are clear, concise and seem to correspond to my personal, professional and academic needs for successful writing. There is nothing to be confusing; however, I am wondering how we are going to cultivate the habits of mind that will help us succeed in our academic, professional and personal life: curiosity, openness, engagement, creativity, persistence, responsibility, flexibility and metacognition. I suppose that the first habit, curiosity, is already present and engages me!

As a Graduate student, I already have started gaining some experience in academic writing. I believe that the skills we are expected to have developed at the end of the course will be essential to our success in the academic arena.

Given that English is a foreign language for me, before enrolling in the Graduate School and later in this course, my writing experience in English was limited to a few essays I had written for my English Proficiency exams. If we compare academic writing to exam preparation writing, we notice that some rules are standard, for example, the need for a clear and concise language without grammatical, lexical or punctuation errors, paying attention to correct structure, diction, cohesion, and coherence. However, some conventions differ, for instance, the format, the purpose and the audience. In an exam preparation essay, we do not provide our readers with citations, bibliography, and scientific data or terminology, as we would do in an academic paper.

Having reflected on the course outcomes and considering their relation to my educational needs, I feel delighted to see that we are already practicing composition by writing this journal, curiosity by trying to think what we find surprising and confusing, engagement by relating our personal experiences to the course, and metacognition by reflecting.
Powered by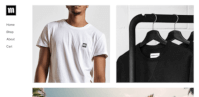 Create your own unique website with customizable templates.