What does the discussion forum on drafting reveal to you about the ways in which different people approach drafting? Why are these differences important?

In the forum on drafting, we discussed writing and drafting methods we use, and we shared our points of view. We all have similar opinions about what drafting is and why it is essential for the work we aim to present. However, we make use of different writing strategies. For example, there are those who prefer to split the workload into sections and revisit it in different moments and those who prefer to work on their piece as a whole, in a more concentrated way. These differences are significant for our growth, as they help us practice openness and creativity by trying new methods and considering other perspectives. The idea, for instance, I was given, to develop a writing in separate sections at different times, it was something simple, but it had not crossed my mind earlier.
Powered by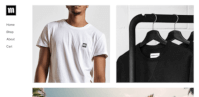 Create your own unique website with customizable templates.