Part I

Please consider the following questions, and take notes on your thoughts:

How is your position in your community (e.g., youth, leader, worker) influenced by the place where you live, work, relax?​


​My position in the community as an online teacher and student allows me to live, work and relax in places close to the lake, the sea, and the mountains, away from the center of Athens. These places have helped me cope with the workload of my job and the coursework of my studies, when, for example, I have the opportunity to de-stress myself with a walk after a long day. I don't think that I could enjoy this activity in the noisy streets of the city center.

Are there places/spaces you are not allowed to enter or participate? Why?

​When I visit Marathon Lake, I am not allowed to reach the lake's shore, as this area is restricted to the employees of the water company whose property is the lake.


Do your friends, family, and co-workers have access to different places than you?

​I think that different access depends on the working environment of my friends, family, and colleagues.

What spaces are private and what spaces are public?

​What is private and public depends on the occasion. Although an airport is considered public, some areas are private or with limited access. One of my friends, for instance, who works at the airport, has access to spaces that I can visit only when traveling with the airplane.
Powered by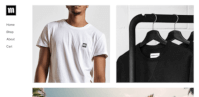 Create your own unique website with customizable templates.