Step OneBased on the readings and videos this week, create your preliminary interview questions. Remember to build in some flexibility. In a document, record these questions and why you want to ask these particular questions.Step TwoMeet with your interviewee. Be sure to explain the assignment you are completing before you begin your interview, and fill out the Interview Consent Form. Take detailed notes while you conduct the interview. While you should try to get answers for each of your questions, remember to pay attention to what your interviewee wants to talk about, and remember that you can ask unplanned questions if it seems appropriate.Step Three

After your interview, go through your notes, and write them out in full sentences.

The Interview

Anonymous client

-How often do you visit this place?
-Once a week.

-Do you come here to drink or to eat something?
-Both.

-Why have you chosen this place?
-It is a beautiful and quiet place.

-What do you usually do when you are here?
-I enjoy the space.

-How does this place make you feel?
-Calm and serenity.

-Have you connected this place with any negative feeling?
-No.

-Is there anything that you don't like about this place?
-Sometimes there is a lot of people.

-Why is this annoying?
-Because it is precisely the reason why I come here. I like to come here because the place is quiet and peaceful.

-Would you like to share a particular memory?
-I wish I could share with you the smell of the delicious dinner.

-What do you think that you have in common with the other people who come here?
-It is the means of transportation.

-Yes, but sometimes tourists come here by bus.
-This happens rarely. However, the mayor of the city comes here with a helicopter!

-What do you think that you don't have in common with the other people who come here?
-Curiosity.

-What do you mean?
-Most of them come here to see how this place is. I come here to enjoy the space, for pleasure.

-As a regular client, what would you suggest to a person that visits the place for the -first time?
-To respect the beauty and the atmosphere of this location.
Powered by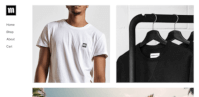 Create your own unique website with customizable templates.