What consequences might arise if different readers and writers think of proofing, formatting, and producing final pieces of writing differently? What kind of problems or opportunities might arise?

Readers and writers have their personal beliefs about writing, and their perceptions can influence the way they evaluate the style and formatting of others' texts. It should not be surprising, given that we all see the world through our prism.

​Diversity in writing and reading styles can be positive if we use it as a tool for reflection and revision. However, in cases where people have to collaborate, or in cases of proofreading, different perspectives can create problems. When our peers, for example, review our writing projects and have different opinions about the style and formatting of our essay, can confuse or disorient us from what we had in mind.

Powered by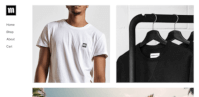 Create your own unique website with customizable templates.