What did you find most unexpected or surprising about the process of composing Writing Project #2 compared to your process of composing Writing Project #1? Why do you think this was unexpected or surprising?

The most surprising part was the fact that we had to visit an actual place and take field notes. What I did not expect at all was that we had to interview someone. I think I did not expect that because I am not used to this kind of work.

What did you find most challenging, confusing, or frustrating about the process of composing Writing Project #2? How did the assignment itself contribute to these challenges, confusions, or frustrations?

The most challenging part was the integration of the field notes and the interview. We had to be very creative! The assignment and its genre, ethnography, were not familiar concepts. However, I did my best to carry out this research.

Now that you have worked through two major projects, what—for you—seems to be the most critical or important part of the writing process and why?

I believe that the most crucial part of the writing process is the revision because it includes reflection and critical thinking.

After you completed Writing Project #1, you were asked the following question: "If you were invited to teach someone else something about writing tomorrow, what would it be and why?" If you were to answer that question now, would your response be the same? Why or why not?

I would still write the same, that all aspects are important; however, I would change "reflection" to "revision," given that revision requires reflection.

Why do you think the WPA Outcomes (under "Processes") and this course seem to value reflection and reflective writing? After all, we continue to ask you to reflect on the writing you do. Do you think reflection is a task that is separate from writing, or do you think that reflection is an essential part of writing?

I firmly believe that reflection is a critical part of writing. If we think about it, we will realize that we reflect more frequently than we might believe.
Powered by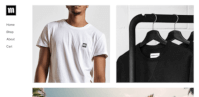 Create your own unique website with customizable templates.