How does the notion of writing collaboratively challenge your sense of what a writer is and does?

The stereotype of the introvert writer who works independently and loves the isolation and my experiences as a learner shaped the idea I had for writing as an individual work. In school, the teachers had never taught us how to collaborate in group projects, and we did not use to have group work. I had learned that writing is something that you do on your own. I had never had the experience of collaborative writing before going to Graduate school. At my 30s I had to write collaboratively for the first time, and the most challenging tasks were the coordination of the work and the deadlines. I became familiar with the notion of writing collaboratively not only through the group work but also through reading academic papers written by multiple authors.

Do you find collaborating on your writing exciting or intimidating? Why?

I cannot tell that collaborating on my writing is exciting, as I am not used to it, nor intimidating because the experience I have gained so far has taught me that a motivated and well-organized team can handle the difficulties that might arise.

What do you think you might learn or gain from collaborating with other writers?

The collaboration with other writers benefits everybody. First of all, we receive feedback on our work which we can use to make our writing better. When we communicate through writing, one of the most challenging tasks is to make our readers understand what we want to say. Therefore, our readers' opinion, suggestions or point of view can help us create comprehensible and useful content. On the other hand, giving constructive feedback is valuable not only to the other writer but ourselves, as well, as a tool of reflection.

Another advantage of collaborative writing is the different perspectives that our collaborators offer. We might learn how to write, how to think and how to evaluate differently. Even if we face difficulties, for example, a group member that does not contribute equally, or a deadline not met due to insufficient coordination, we learn how to deal with this kind of problems and use this experience to prepare better the next time.

One of the bullets under the WPA Outcomes "Process" heading reads, "By the end of first-year composition, students should...Experience the collaborative and social aspects of writing processes." Why do you think the WPA Outcomes value the "collaborative and social aspects of the writing process?" What does this say about academic writing and collaboration?

The collaborative and social aspects of the writing process are valuable for learners. Cooperation and socialization are significant parts of the learning process, and students are asked to work in teams or give feedback to their peers. These aspects are not only educational tools but social skills as well. They are useful in our professional life, where we might have to collaborate with colleagues in a report, and in our social life where we might have to prepare a presentation.

In the academic arena, collaboration is essential, and it is probable that we will have to cooperate with peers or professors in projects, papers or conference presentations.
Powered by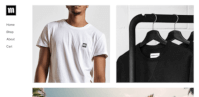 Create your own unique website with customizable templates.