How do you generate, or come up with, ideas? Do you follow certain patterns of thinking or action when you are trying to generate ideas for something? Do you make lists or map out your ideas visually? Are there particular resources (the library, the World Wide Web, teachers) you browse to generate ideas? Why do you use particular resources and not others?

When I want to generate ideas, I think of similar situations and try to recall old ideas employed in other contexts that could be modified or redefined. If I want to come up with ideas for an essay in a foreign language, I think of similar pieces of writing in other foreign languages I speak. Otherwise, I search for examples, models, videos, and related websites. I prefer to use the internet as a fast and convenient research tool I am familiar with.

How do your peers (in your culture and/or community) seem to generate ideas? How similar or different do these processes seem to be from your own?

I have the impression that my peers in my culture don't know how to generate ideas and give up quickly or improvise. My peers in this course, on the other hand, employ various strategies to generate ideas: they brainstorm, they create mind maps, go outside, talk to other people, etc. I think that I should try some of the techniques my peers mentioned.

How do your elders (parents, older relatives, mentors) seem to generate ideas? Do they use the same resources as you do?

In my circle, even older people are somehow familiar to technology and use it to find ideas, without, though leaving more traditional ways. When, for example, my mother wants to find travel destinations, uses not only a printer guide but also Google on her tablet.

What does the discussion forum on generating ideas reveal to you about the ways in which you generate ideas? What do your peers' contributions to the discussion forum reveal about alternative ways of generating ideas?

Before I started writing my response, I thought that I didn't know how to generate ideas, but when I reflected for a while, I realized that I use some strategies without having taken it seriously. The discussion forum revealed that my "ideas toolbox" is poor, and my peers gave me numerous alternative ideas. It also showed a cultural difference between my country and other countries and confirmed the ineffective educational system we have that in many cases does not equip students with skills like these but only with knowledge.

Powered by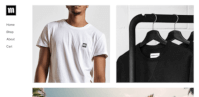 Create your own unique website with customizable templates.