In this Writer's Journal, you will begin to develop an "ethnographic eye." In order to do so, please complete the following activities and respond to the questions for each activity:

Select a space

:

Identify

a public space in your community that you often frequent (e.g., a market, a park, a shopping mall, a restaurant, coffee shop, university/college). Take your research notebook and visit that space. Your purpose is to merely observe objects, actions, and language used in this space.

Read the space

: What do you notice? Who is present? Who is absent? What language is spoken? What characteristics do you notice about the people in

the space

(gender, age, dress)? What objects are in

the space?

How are they used? Are there flags, statues, books, technology? Only write what you can see. Try not to make any value judgments.

Description

is the object of this practice exercise.

Analyze the Space

: Who is allowed and forbidden in

the space

and why? What does the dress of the people "say" about them? Why do they use the space in the particular ways you observed? Who would likely feel uncomfortable in

the space?

Who would stand out in this environment? Who would blend

in

this environment? Why? What cultural values are represented in the objects, people, and/or purpose of

the space?

What story does this space tell about your culture or community?

Be sure to be as detailed and thorough as possible, and use examples to help explain your response. Be sure to read over your response to be sure it says what you want it to say.

I am going to visit the cafeteria for a drink or the restaurant for dinner at Marathon Lake. I will get back with my drawings, pictures, videos, notes, artifacts, observations, and interviews!
Powered by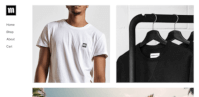 Create your own unique website with customizable templates.