In this Writer's Journal, you will have the opportunity to begin to gather observations for Writing Project #2 and to work on fieldnotes about those observations. To that end, be sure to review the course materials on making observations and fieldnotes. Then, go to the place where you can observe the phenomenon that will be the focus of your ethnography. Be sure to bring something to write with (pen & paper, computer, etc.).Step 1Take notes using the questions below to help guide you (be sure not to make judgments—take notes only on what you observe). Remember that you will first need to take observation notes and then later turn them into fieldnotes (via the questions below):

What do you see? Describe the objects, colors, shapes, patterns of movement.

What do you hear? Describe sounds, music, and any patterns you can hear.

What do you smell? Describe any food or environmental smells.

What do you touch? Describe what physical parts of the environment you are in contact with and how they feel.

What do you taste? Is there anything in the environment that you can (or should taste)? If so, what does it taste like

Step 2Next, turn your observations to the people and their actions (being sure not to make judgments):

How do people move through the place? How do they help to define the space?

Describe the actions of the people in the place. What are they doing?

Do you observe any special patterns of behavior among the people you observe? Do people seem to be doing certain actions in certain ways at certain times or in certain specific places?

Do you notice any special patterns of speech? Are people saying certain things over and over? Are they greeting each other in particular ways?

What else jumps out at you as you observe people in this space?

Be sure to be as detailed and thorough as possible, and use examples to help explain your response. Be sure to read over your response to be sure it says what you want it to say.

My fiend notes

Tuesday 19/9/2017 19:00Updated Sep 19th, 2017
Who is present?
Me and my husband, other couples, families, friends and staff. Also, one cat and mosquitoes that bit me! 😡

Who is absent?
Tourists

Language spoken
Greek and English. Formal language between staff and clients and informal language between customers.

Characteristics of the people
Balance between males and females.
Ages: most are in their thirties and forties. Two infants and one kid around four years old.
Dress: informal, casual style.

What objects are in the space?
Tables, chairs: some are empty, a baby is on a chair, I have my bag on the chair next to me.
Trees and plants: they are decorative and the trees are shaped as a natural umbrella that provides shadow and freshness.
The rocks are decorative but kids climb on them and use them as a game.
The low lights are hidden in the leaves of the trees and they look like they are part of the trees.
The lake is the main attraction of the area.
The glasses are used to serve the drinks and the plates are used to serve the food.
Ashtrays are used by smokers, as this is an open area.
The building is used as a cafeteria and restaurant.
There is wifi, however, it is not open. We can ask if it is free or not. 3G is not good, making my work here difficult. 😳

Dogs are allowed. I don't know if other pets are allowed and who is not allowed to be in this place. We are not allowed to approach the lake and swimming is forbidden here. Only some ΕΥΔΑΠ employees have access.

It is not considered a cheap place, however, people are dressed casually perhaps because of the purpose of the place, that offers relaxation. Someone dressed very formally might feel uncomfortable, unless there is an event, for example, a birthday party. Someone who talks and laughs loud would stand out, as the music is light and it is not very noisy. A kid who is talking loud and running or crying also. Moreover, a tourist from another culture could stand out if he or she is dressed in a particular way. If they are dressed in the way Greeks do, they could blend.

The Greek culture regarding coffee is represented all over the place. The comfortable chairs, for instance, represent our value that views drinking coffee as a relaxing activity. This tells that people of my culture see having a drink as entertainment and a way to socialize.

Jazz music, low lights, the lights resplend on the lake: it is calming and relaxing.

Little flow of movement.
Powered by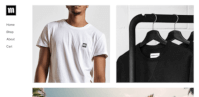 Create your own unique website with customizable templates.