"Revision" broadly refers to a process where writers return to a piece of writing to change it in some way. Often, people assume that revision is meant to somehow "make writing better." Sometimes this is the case, but

revision

can serve many different purposes and can even result in messier texts.

I believe that revision is a vital part of the writing process. By revisiting our writing, we are challenging our thoughts and beliefs. We are open to new perspectives, and we give space to progress and change that might bring success. In our writing project, for example, the fact that we revise our piece of writing after having it peer reviewed, gives us the chance to examine other viewpoints and reconsider ours. It doesn't matter if we agree with others or not; the important is the openness to new ideas.

I think that revision is a positive act because it promotes progress. Moreover, review helps us practice critical thinking. When we evaluate the opinion of our peers, sometimes it is hard to decide what to integrate to our essay and what to ignore.

Most of my peers had the impression that revision means polishing a text and correcting grammatical errors, for example. Through this course, though, they realized that revision is a useful tool that helps us evaluate not only the "technical" features of our writing but also the purpose, the audience and other elements of rhetorical knowledge.
Powered by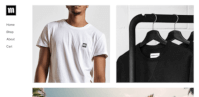 Create your own unique website with customizable templates.