Why does reflective writing help a student learn and develop as a better writer? How does it work?

I would not be able to answer this question before the English Composition course. I would only make assumptions based on what I had read or heard. Now, I can use my experience to describe my perspective.

Reflective writing helps us become better writers because reflection allows us to rethink and revise our text. That means that we give ourselves a chance to refine our writing and obtain a better result. Using the words to express what we have in our minds is not easy. Sometimes we think that we convey our message to the audience and that our thoughts are clear. Whoever read our piece of writing, however, might perceive our words filtered through his prism and receive the message differently.

Stepping back from our writing is not simple, as we tend to see our work in the way we have created it. Time is an excellent tool for this task, as it gives us a distance and helps us detach from our text. In this course, every time I wrote the first draft, I would see the same thing each time I read it. But when I had to revise it for the final draft, after a few days, I could see it as another person.

The peer reviews were also an essential part of the reflection process because they gave me the opportunity to examine my work through my peers' eyes. Reading the projects of other students was a part of the same process. The opinion of my peers and their writings made me think if I could add, remove or change something in my work or if I could adopt elements like style or expressions.

Critical thinking and writing are processes that reflection embraces and are very demanding. Making decisions for our writing is the hardest part, but each time I finish my final draft I feel relief, satisfaction, and fulfillment.
Powered by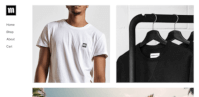 Create your own unique website with customizable templates.