What do you think might be gained from reflecting on a completed piece of writing? What might reflection help you understand about your rhetorical decisions or your writing process?

When we reflect on what we write, we gain many benefits, not only for this piece of writing but also as writers in the long term. Firstly, we might detect errors or something that we would like to change. We could even come up with new or better ideas. Secondly, reflection helps us evaluate ourselves, for example, when we realize that our writing does not serve the purpose or address the audience and we need to rethink and rewrite. Even when we think that we don't have enough time to reflect, "stepping out" of our writing and having a second look and thought are always helpful.

In what ways do you think reflective writing differs from other types of writing?

Reflective writing focuses not only on the result but also on the process and its relation to the author. The writer and his or her practices are essential parts of this type of writing. I think that reflective writing creates mindful writers.

What are some ways that you might reflect on the writing you do for this course? Where and how would you do this reflection?

A way of reflection is the comments we receive in the discussions and the comments I expect to receive on my e-Portfolio. My comments, as well, to other students might help me reflect on my writing.

The self-evaluation of our journals is also an efficient way to reflect. I use it as a guide before I write, and as a tool that helps me assess and polish my journal after writing it and before submission.

A less direct way of reflection on my writing is when I read. When I was reading Giles' article, I reflected on the way I have been writing so far, and I wondered, for example, if I have been writing "to please the teacher."

Which of the WPA Outcomes does reflective writing seem to relate most directly to and how?

Reflective writing relates most directly to Rhetorical Knowledge and Critical Thinking, Reading, and Composing. Through reflective writing, we learn how to create content for a particular purpose and audience; therefore, we practice this ability, rhetorical knowledge. According to WPA Outcomes, "Critical thinking is the ability to analyze, synthesize, interpret, and evaluate ideas, information, situations, and texts." When we reflect on our writings, we develop our critical thinking. In a nutshell, reflection enhances our rhetorical knowledge and critical thinking, reading and composing.



Powered by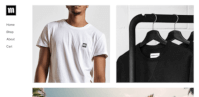 Create your own unique website with customizable templates.