What did you find most unexpected or surprising about the process of composing Writing Project #1? Why do you think this was unexpected or surprising? What does this tell you about your previous notions of the writing process?

The most unexpected thing in the course of composing Writing Project #1 was the content of the first draft that we had to write. In the past, I had never prepared a written project following this procedure; therefore, I didn't know what to expect. I had the impression that in this draft all we had to do was only an initial sketch, but a few hours before the end of the deadline I realized that I had to create the whole work. I stayed up all night to create my piece, but I was not truly satisfied with my writing. The good thing, though, was that it was just a rough draft, it didn't have to be perfect! I appreciated this way of writing, and I confirmed that writing is not a one-action process, as I thought.

What did you find most challenging, confusing, or frustrating about the process of composing Writing Project #1? How might this become less challenging, confusing, or frustrating in future projects?

I think that the revision of our first draft was the most demanding part of the project. Utilizing the review of our peers was not easy, as we had to evaluate it and at some points, I could not decide if I should follow my peers' suggestions or stick to my initial plan. In the end, I did both, selecting what to change and what to leave as it was. I hope that practice will help me do it easier in the future.

What—for you—seems to be the most critical or important part of the writing process at this point? Where do you feel you learned the most about your own writing process? Was it before you wrote the project, while you were writing the sentences and paragraphs, or was it in the post-writing revision practices?

I believe that the most critical part of the writing process is the revision. On one hand, you have finished a big part of your work, and this is very satisfying and motivating. On the other hand, you still have to complete your piece. At the beginning of my revision, I didn't know how to start, and I couldn't find something to change. As I began to polish my text, I discovered that some parts would be better in a different order and I moved text and photos to create a flow. I also added a hyperlink for those who want to find out more about a place I described, and I substituted a picture with a short video. This way, I tried to make every piece of information in my project not only cohesive but also meaningful. The whole writing project helped me learn how to write in a more structured way and why this is so important.

If you were invited to teach someone else something about writing tomorrow, what would it be and why?

Being a foreign languages teacher, I would like to teach my students that writing is a multiple-step activity and help them understand the importance of practices like drafting and reflection.

Why do you think the WPA Outcomes (under "Processes") and this course seem to value reflection and reflective writing?

I believe that the WPA Outcomes and this course consider reflection and reflective writing of great value. A reflective learner can be a successful learner as there is always space for progress. In my opinion, success is not just a goal to reach; it is a state we should aim to have at all times. When we reflect, we are open to evaluating, rethinking and we have an ample view that might lead us to better writing decisions and, hopefully, success.

Powered by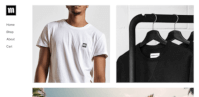 Create your own unique website with customizable templates.